How To Get Cheap Traffic With Google Ads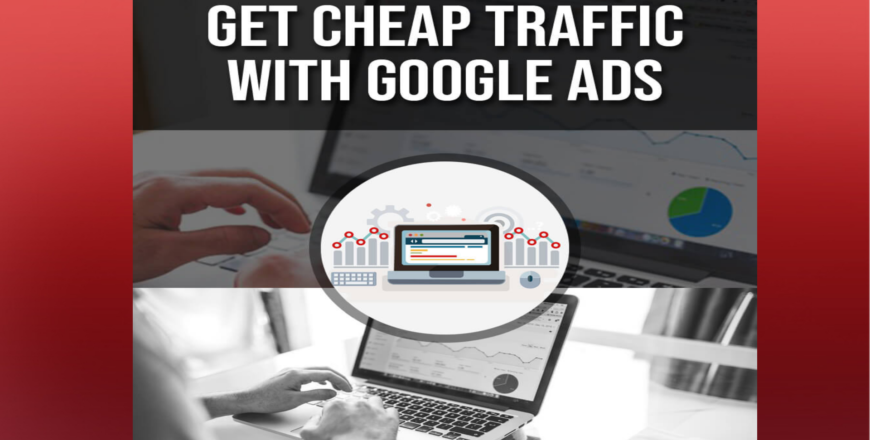 Advertising on Google Ads can cost you an arm and a leg. It can drain your bank account before you even know it.
You wouldn't be the first to blow your entire budget in a matter of hours, if not days.
People do it all the time, and even seasoned professionals find themselves stuck in this mess.
It doesn't have to be that way. Sure, Google Ads is complicated and can be very expensive.
It's a tough nut to crack, but not impossible.
A Constant Source Of Traffic
The reason why so many online marketers like Google Ads is that it provides a constant source of reliable traffic.
There's no SEO involved or the need to tweak web pages. It's just a matter of buying the traffic and converting it.
SEO is a time-consuming method to get traffic, and some people don't want to wait for it.
You may have a time-sensitive product that you're promoting.
If this is the case, then the only way to get traffic is by using Google Ads.
Abuse And Fraud Are Closely Monitored
Google backs Google Ads, and they have measures in place to make sure you're buying real targeted traffic.
Other places sell questionable traffic. While Google Ads may be expensive, you don't have to worry about fraudulent clicks.
This in itself makes paying extra all that much more worthwhile. You'll be able to avoid the pitfall of paying something for nothing.
Many people lose faith in pay per click advertising because they buy traffic from companies that don't screen it properly.
When this happens, you end up paying for something and getting nothing in return.
You're not looking for just any traffic here. You want the cheap stuff that converts.
Many of you reading this right now will think that it's not possible to buy cheap traffic and make money from it.
The key to doing this is by understanding how Google Ads works. You can comb through all of the niches and find some pretty good deals.
The reason why most people don't see these deals is that they're too lazy to look for them.
Start Course
1
How To Get Cheap Traffic With Google Ads Part One
2
How To Get Cheap Traffic With Google Ads Part Two
Be the first to add a review.
Please,
login
to leave a review