LAUNCH YOUR EVENT WITH MEETUP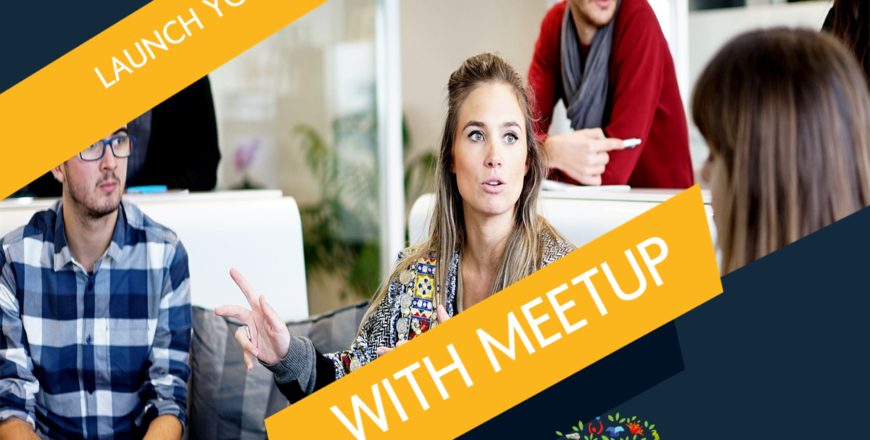 Launch Your Event With Meetup
A great way to build your brand online is by hosting events with Meetup.
Being able to connect with people on a personal level is always a concern of any business. It's difficult when you're a business which has many customers.
How do you hold events with customers all over the world and still offer a high level of personalization?
You do it using Meetup. It brings crowds of people together over the internet.
That means people from all over the globe can attend your meetings and you don't have to go anywhere.
It all happens over the world wide web, and every attendee feels like they're right there alongside everyone else.
Connect On A Deeper Level With Customers
Nothing can connect a brand with consumers as video has.
The bonus of Meetup is that you're hosting a live event.
The end user gets to watch live as it all happens.
There is a sense of technological marvel when a person views a live stream of something that's happening at the moment.
It gives you the ability to connect with the individual on a much more personal level.
The value in this is that you now have the chance to create a personal relationship with the customer that didn't exist before.
Studies have shown that people who feel a bond with a company tend to be more loyal to the brand.
Grow And Expand Your Business By Improving Current Relations
There is no such thing as a business that has too strong of a foundation.
The way you continuously improve the foundation is by enhancing the relationship you have with the customer.
We teach you how to use Meetup, and the impact that it has on your customer base will be phenomenal.
They will grow closer to you, and that will, in turn, produce results that are hard to imagine.
You always need to be searching for ways to keep your company on the tip of the tongues of your customers.
A great way to do that is by hosting events that people love to attend.
No online services make it easier to do this than Meetup.
Launch Your Event With Meetup
 Take The Guesswork Out Of Hosting Events
We've assembled an over the shoulder video presentation that will walk you through the entire process of setting up your meetings.
You can quickly feel overwhelmed when first starting to use Meetup. Everything is laid out in a very easy to follow format.
You won't have any questions whatsoever after completing our course.
You've wanted to expand the relationship that you have with your customers.
The best way to do that is by connecting with them visually.
The greatest thing by far about Meetup is, it gives you the ability to bond with customers while communicating with them.
You'll Be Up And Running In No Time Flat
You won't have to continually come back to our videos when trying to learn how to use Meetup.
You'll have a firm grip on how Meetup works after watching our videos. Though, you can watch them however many times you like.
It's our goal from the very beginning to make videos that are both thorough and to the point.
By achieving this goal, we ensure the usefulness of our videos and increase the likelihood that you'll come back to us when it comes time to learn something new.
Here's What You'll Learn In
These Upgraded Video Series:
How to work with the advanced features and make the best of it.
How to become more efficient in your daily activities and speed up your output using this platform.
Learn the smart way to make things happen fast as the experts do with some key features of this service.
Learn how to reduce frustrations and time-consuming activities by applying my practical advice when using this service.
How about automation? Learn the simple tricks and tips we use to get it done.
Master every aspect of this service so that you can train other people how to use it as it.
Stay at the top of your competition and keep your business ahead of the learning curve.
Be the first to add a review.
Please,
login
to leave a review