MANAGING & REPORTING WITH EXCEL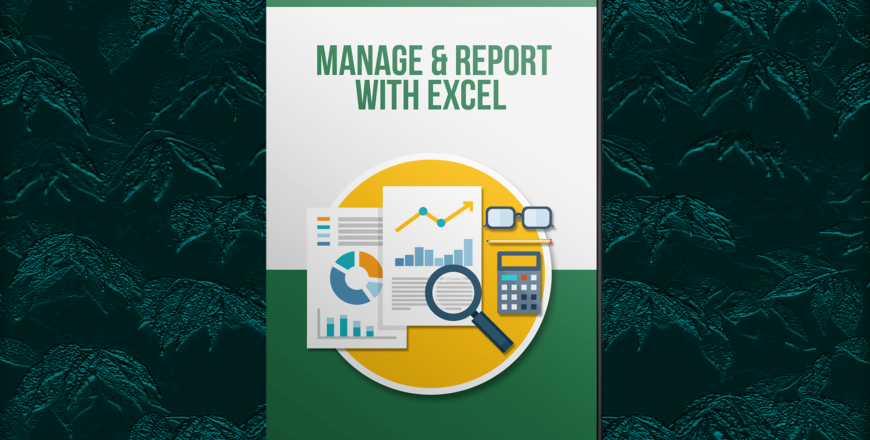 Before we go any further, let me give you some insights about MS Excel:
1. Excel is a well known spreadsheet creating and editing software.
2. Excel was released by Microsoft in 1985. The initial contract was exclusive to Apple, it was not until two years later that the PC version was released.
3. In 1991, Microsoft released Excel 3.0 which was the first software to use the modern toolbar.
4. Since the 2003 version, over 1.2 billion users use Excel on a daily basis.
5. Using the functions and formulas on Excel, users can automatically calculate and update the results on their spreadsheets.
6. With basic programing skills, it is possible to use Excel and Visual Basic to create applications that manage tasks, analyze data and add interactive properties on a spreadsheet.
7. The 2007 Excel version introduced the ability to save documents in different formats including XLSX files.
8. Excel can be used together with some of the Microsoft office tools.
The Best Software For
Managing & Reporting
I have good news for you…
Heard of MS Excel?
Excel is the most popular program for managing and reporting data.
This is largely due to its availability. All computers with windows have MS Excel installed in them.
It is also available on Mac OS, on different mobile devices.
With the latest version of Office, Office 365, Excel has become available online.
This means that users have access to the program from a range of devices, from almost any location.
MS Excel is used by over 1.2 billion people on the planet and if you don't know how to use it yet, then you're missing out big time
Here's What You'll Discover Inside
This Video Training:
How to get started with MS Excel.
Learn how to get use to the interface and configure your settings.
Learn how to create your first sheet and what are the options to select when doing it.
Learn how to work with MS Excel templates and properties.
How to quickly and easily work with text, formula and others.
How to format attractive excel sheets that prints awesomely well.
How to use the configuration settings and organize your data properly before working.
Start Course
1
MANAGING AND REPORTING WITH EXCEL PART ONE
2
MANAGING AND REPORTING WITH EXCEL PART TWO
Be the first to add a review.
Please,
login
to leave a review